ABOUT
---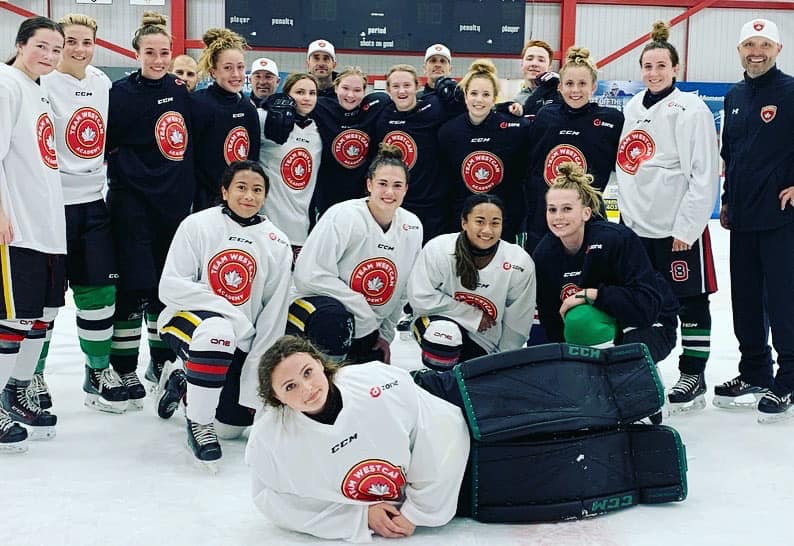 ---
Team WestCan Female Elite Hockey Development is an athlete training program focused on helping female athletes reach the next level of their hockey careers. For the past 10 years, we've been working with female athletes to provide them with the skills, knowledge, and techniques to become successful college athletes. Our team of experienced coaches are dedicated to helping athletes reach their potential, and are passionate about working with young female athletes to help them reach their goals.
Team WestCan selects showcase teams that roster the top athletes that are more than just hockey players and show a dedication to academics and possess top shelf leadership skills on/off the ice. After 10 years, we have an impressive number of Team WestCan athletes that have graduated from our college promotion program and have gone on to compete and have committed to play in the NCAA and USport organizations. We are only getting started! We have many more talented young athletes working their way through our systems focused on achieving their goals and they have the ability to lean on our relationships with college programs on both sides of the border. Our showcase teams only travel and compete in exclusive events that serve the purpose of college exposure. We do not compete in spring hockey events.
Team WestCan is a proud member of the largest female college showcase in the North America, the North American Female Elite Showcase and all the Orion Series events.